Women's Open Toe Breathable Sandals
$49.99

Save $57.00
---
---
Product Details
Buy 2 Get 12% OFF
Buy 3 Get 17% OFF
Buy 5 Get 27% OFF

✨GOOD NEWS!! ✨
In the United States alone, just over 29 million people have been diagnosed with some form of diabetes. That's about 9.3 percent of the population as a whole. 
Another 8.1 million people likely have diabetes and are undiagnosed.


Just because you are one of those 9 percent doesn't mean you only have a few options when it comes to selecting fashionable diabetic shoes. We offer a grand selection of diabetic shoes that are not only functional and comfortable, but stylish as well.

The weather is getting colder lately As a diabetic walker, you will need to pay careful attention to preventing foot problems such as blisters and calluses.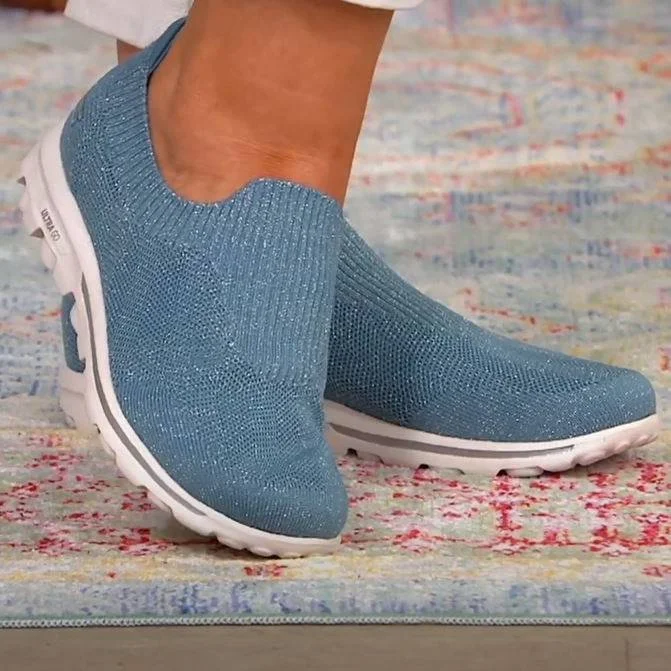 ABOUT THIS PAIR OF SHOES:
Suitable for all-day activities: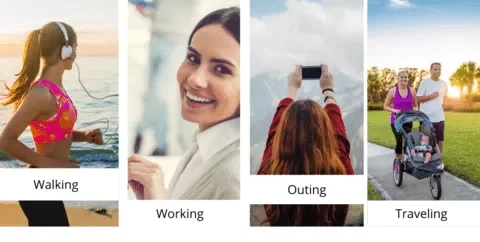 High-quality upper design: exquisite flower accessories, suitable for all occasions, elegant and not high-profile.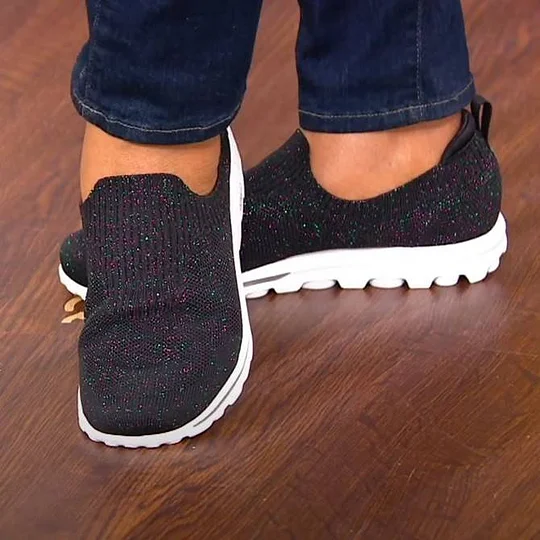 Elastic stretch: provide you with first-class comfort, make you feel shocked every step of the way.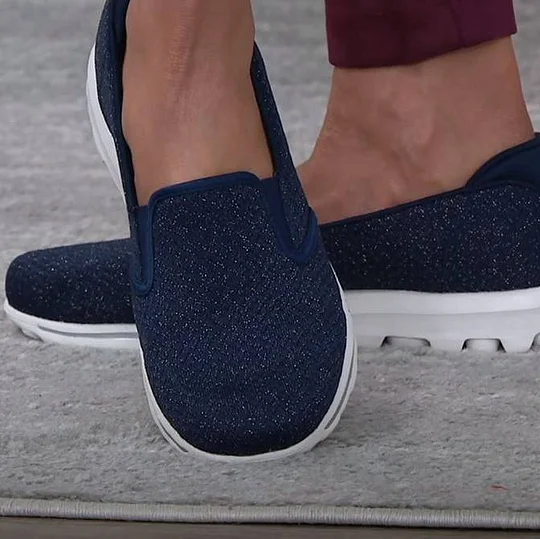 The luxuriously padded foam footbed can balance your feet, correct your walking posture, make your feet comfortable all day long, without stress, and give your body the best comfort!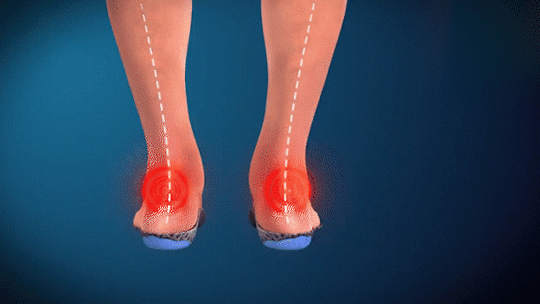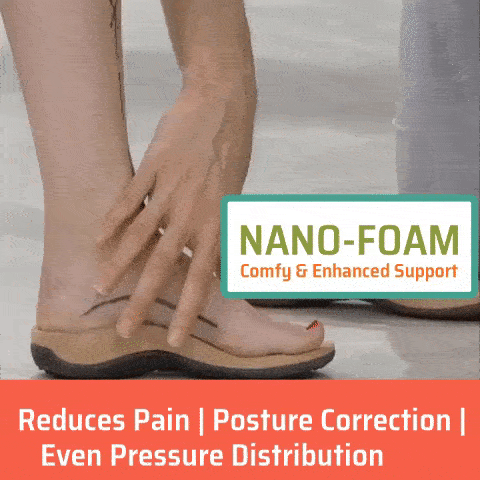 Advanced anti-skid and anti-skid, strong all-around rubber outsole, which can be combined with different terrains to provide excellent grip and durability.
Combined with a three-arch support design and soft sole, orthopedic toe correction can keep your feet comfortable, healthy and safe, and show your elegance.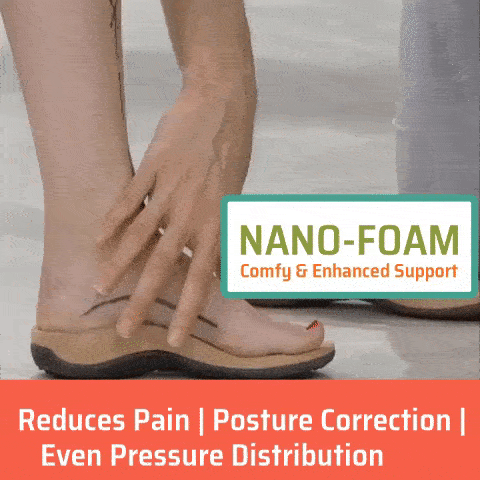 High-quality orthopedic stent with multiple buffer layers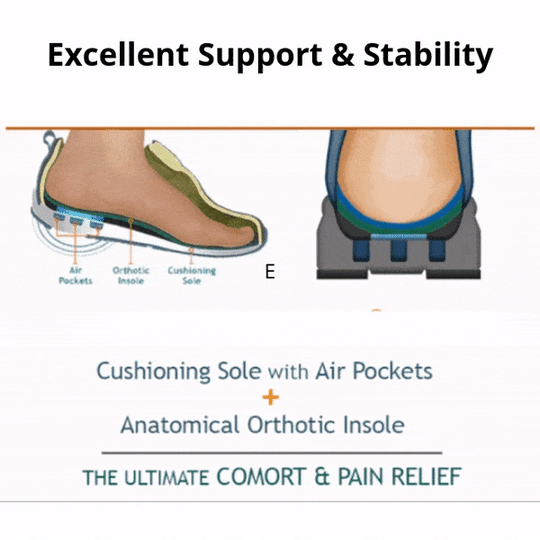 The high-tech cork slope heel creates an ultra-light and soft feel at every step, keeping your feet light, bringing the most comfortable foot feeling to the feet, and reducing the pain caused by poor walking posture.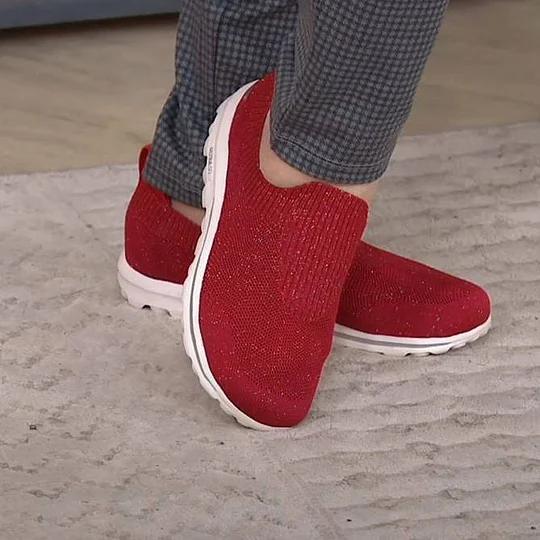 The woven cross-strap design provides excellent durability, breathability, and flexibility for your daily life for maximum comfort.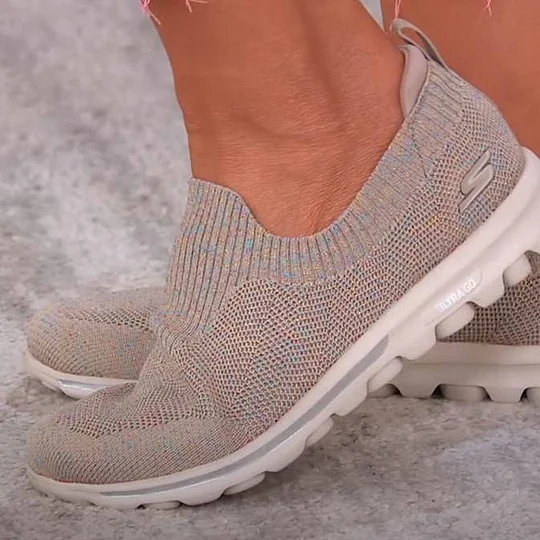 Use comfortable and soft fabrics: The fabrics are made of high-quality materials, stylish and textured, with clear texture, breathable and comfortable.
Save your time, money, and health from joint and muscle pain by fixing the base of your entire body: your feet. Walk through life pain-free and in 100% physical condition.
FEATURES
Reduces Pain: Eliminate the pain caused by flat feet, poor walking posture, and plantar fasciitis.
Posture Correction: Straighten your hips, correct kick knees, and muscle imbalance by adjusting the structure of your feet.
Even Pressure Distribution: Our three – arch – support design makes sure your weight is evenly distributed across the toes, arch, and ball of your feet at all times.
Lightweight and comfortable: We intend to make it soft and comfortable with a unique platform and wedge design. It will support any foot pain when standing or walking for a long time.
Elegant and stylish: In addition to the benefits we mentioned above, our goal is to design a stylish appearance and add a little taste to your wardrobe. This sandal has a classic retro feel. The round toe design can cover the toes without causing any pain.
 Any Question?
Send Message to Us
---